Hi, I'm looking to add some graphs to a slide, however the amount of graphs might change so I'm not sure how to handle the location properties.
I have attached an image of what I'm trying to replicate.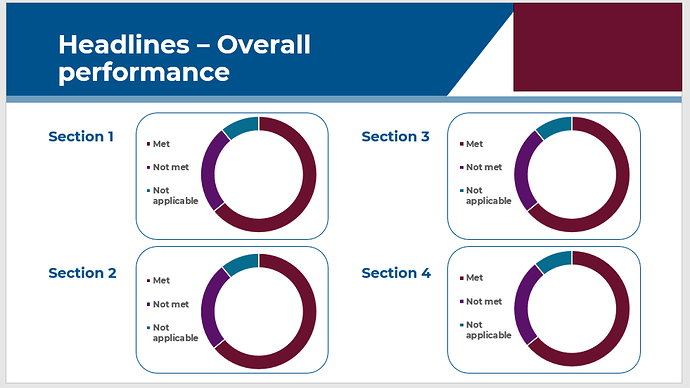 This slide has has 4 graphs however it could be less or more (to overflow to the following page)
Only way I can think of doing this would be to add it to a table? then loop through the cells and add a graph to each, unless there's a better way?