I should create a chart where the values of the last 24 hours are displayed, the data will be taken from the database, each value has an associated datetime, based on the time of the datetime will be inserted in the time zone defined in the chart.
What kind of chart should I use?
Is it possible to do this with a linear chart ?
Example: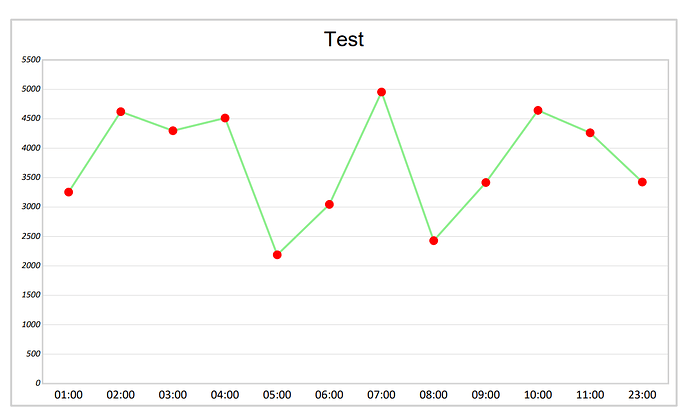 Thanks
Yuza